Systems with a high availability require the smooth procurement of spare parts and competent service. That is why you can take advantage of our reliable service throughout the lifetime of your WMS system.
Our range of services includes:
Sale of spare parts
Maintenance
Conversions / retrofitting
Phone support
Training
System optimisations
Program expansions / changes
Do you have questions? Contact us!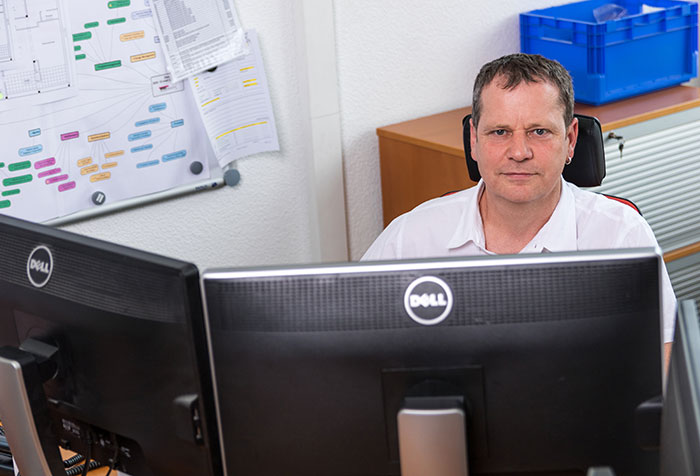 Martin Limberger
Contact person for spare parts
P +49 (0) 7742 85 757 – 101
F +49 (0) 7742 85 757 – 399
Languages: DE / EN
Daniel Dieterle
Point of contact for International Service
Technical sales
P +49 (0) 7742 85 757 – 100
F +49 (0) 7742 85 757 – 399
Languages: DE / EN