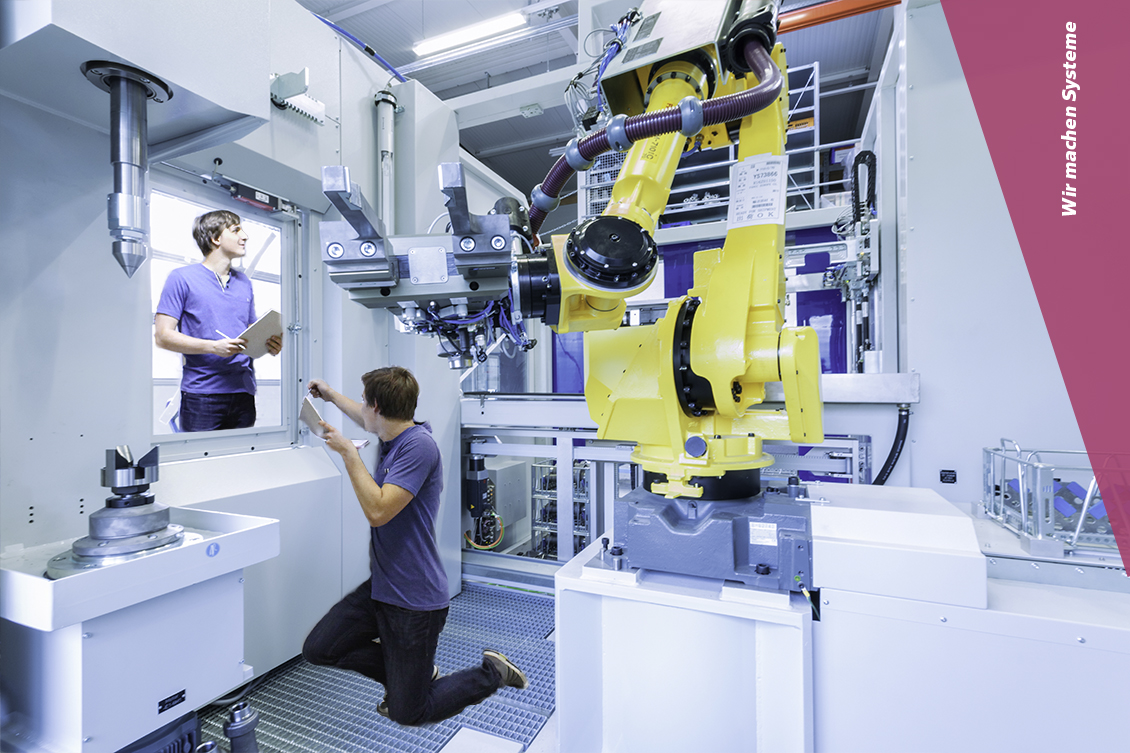 Acceptable for acceptance – CE acceptance at the customer
16.04.2020,
Equipped with protective masks, goggles and safety shoes, two employees of WMS-engineering GmbH – Mr. Coradini, responsible for technical documentation and CE/TÜV representative, and trainee Lukas Vandamme – set off on their journey to the customer. Their task: Creation of the complete CE for an interlinked production plant.
They reached the customer's premises punctually at 8:00 am.
8:00 am. After a health check at the gate, the two were welcomed by their contact person.
He led the employees to the WMS facilities.
There were different tasks to be performed in two factory halls.
Part one of the job was to attach new information and type plates. This work was done by the WMS super trainee, quickly and thoroughly.
In addition, a CE acceptance was carried out.
As this order involved linking a WMS cell to a machine tool, it was necessary to carry out an overall acceptance of both machines.
In general, this must be carried out by one of the two machine manufacturers concerned-
In this case this was the scope of delivery of WMS.
A CE acceptance generally deals with an all-round safety check of the corresponding system(s).
Among other things, an inspection of all safety equipment takes place. For example, whether the safety doors are accessible at all times and whether there is sufficient space for the employees working on the machine. The emergency stop button may be pressed!
In addition, it is also tested whether all machine elements are firmly bolted to the hall floor and comply with the regulations. In order that the inspection process can be traced at a later date, every point listed in the acceptance test is recorded and documented with pictures.
This is done using a checklist drawn up by the company. It also records which measures – in the event of a defect – are taken to eliminate it.
2:00 pm. After all critical points had been assessed and machine safety was ensured, the report was handed over to the project manager. Part One was completed.
17.04.2020, 8:00am
Freshly fortified from breakfast, the WMS employees again went to the health check. After successfully passing it, they went to the last machines. Here too, as on the previous day, information and type plates were reattached and the CE acceptance was carried out.
In the final discussion with the project manager, the individual points were roughly explained and a report was given on how the acceptance had been carried out.
Afterwards, the two of them went home satisfied after the work was done.
Reported by Lukas Vandamme, the Super-Trainee