To the detail: From special machine construction to individual part production.
We make solutions and we complete yours! Whether single part or small series, specialized in the production of precision mechanical components, WMS-engineering GmbH now offers you the possibility to order your workpieces from us.
For the production and assembly of your components or assemblies you need the necessary know-how – the WMS machine park is equipped with the latest turning and milling technology for fast and exact results with an optimal quality standard.
Optimally equipped. Get an insight into the assembly of our production.
| | | | |
| --- | --- | --- | --- |
| MILLING | CNC | | WORKING AREA |
| DMC 1035V | 3-Axis cover | Deckel Maho | x 1035 y 560 z 510 mm |
| DMU 60T | 4-Axis cover | Deckel Maho | x 630 y 560 z 560 mm |
| DMU 50 | 3-Axis cover | Deckel Maho | |
| DMU 50 | 5-Axis cover | Deckel Maho | x 500 y 450 z 400 mm |
| LATHING | CNC | | |
| CLX 450 | 4-Axis cover, 12 driven tools | DMG Mori | Ø 400 x 800 mm |
| CTX 410 | 4-axis cover, 12 driven tools | Gildemeister | Ø 320 x 600 mm |
| 3D-PRINTING | | | |
| FORMIGA P 110 Velocis | | EOS | 200 x 250 x 330 mm |
| LASER MARKING | | | |
| Laserkabine LSM 700 | | TFT | 110 x 110 mm |
| | | | |
Linked. In addition to manual programming directly on the machine, we mainly work with Feature Cam. This guarantees an efficient and safe process, especially for small series.
In every case. In addition, our production has a standard equipment with pillar drilling machines, surface grinding machine, as well as conventional turning and milling machines whereby also in manual work – especially single parts – can be produced quickly and precisely.
MILLING
MANUAL
WORKING AREA
Deckel FP2
3-axis cover
Deckel Maho
x 400 y 200 z 400 mm
LATHING
MANUAL
Commodor
Weiler

Ø 400 x 1000 mm

Condor
Weiler

Ø 300 x 800 mm

GRINDING
Surface grinding machine F12-R
Mägerle
900 x 250 mm
Surface grinding machine 25F
Mikromat
600 x 200 mm
Cylindrical grinding machine RUR800
Ribon
Ø 800 x 200 mm
MEASURING
Zeiss Conturograph
WELDING
MAG / MIG / WIG
Tested according to DIN EN 287
Materials
Whether:
Aluminum (High Strength / Standard)
Structural steel (S235JR)
Tool steel (1.2312 / 1.2536 / 1.2379)
Tool steel stainless hardenable (1.4112)
Free cutting steel (round steel)
Silver steel
Quenched and tempered steel
Unalloyed structural steel
Polyamide PA 2200
Our warehouse therefore keeps each of these materials in stock in all standard sizes.
Other materials are available on request.
Do you need a special size?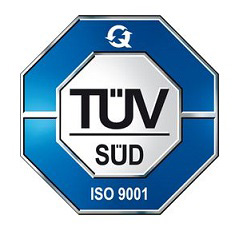 Simply the best. We at WMS know, qualified employees and a conscientious quality management complete the concept. Certified according to DIN EN ISO 9001-2015, we therefore guarantee quality and professionalism in all work processes.
Your component. Our task.
Enclosed you will find an overview of typical components already manufactured.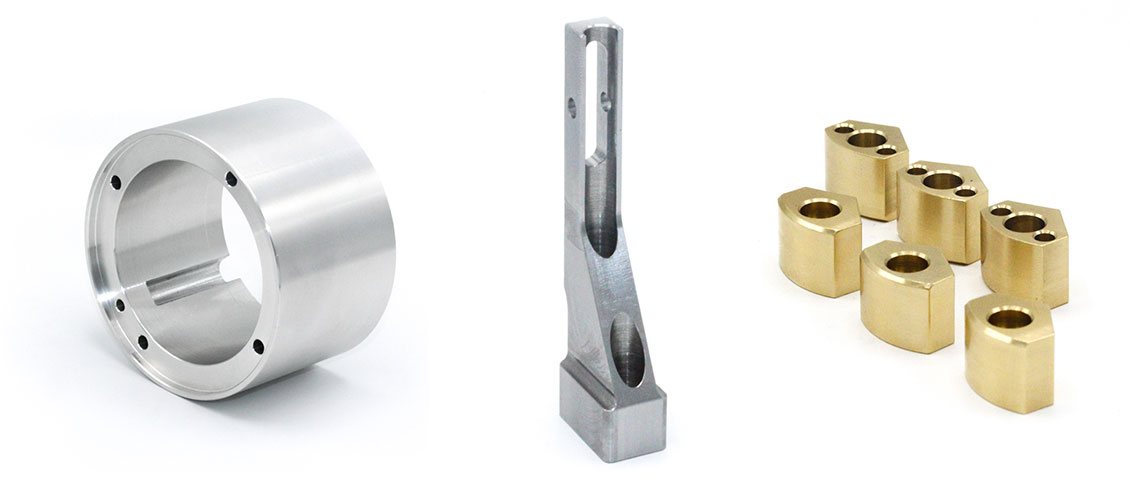 Special workpieces desired? For your individual offer please contact our contact person.
Thinking forward – Rapid Prototyping with WMS
As an innovative company, we are not standing still – we are focusing on future-oriented technologies.
We believe that the field of rapid prototyping provides us with the proper approach to further develop our products. Thanks to our 3D sintering plant, we have not only been able to continuously improve our products since the start of 2015, but we also want to pass this added value on to our customers.
What is rapid prototyping? A brief explanation
Selective laser sintering, SLS in short, which is also referred to as 3D printing, is part of the group of additive production processes. In a constantly repeating process, plastic powder is applied one layer at a time, melted by a laser and thereby sintered. Not only prototypes can be generated in this way but predominantly also fully functioning components.
"As production service provider, we are using the 3D laser sinter to be able to provide our customers with the most innovative, future-oriented technology." – Martin Limberger
The advantages that rapid prototyping offers you
Effortless integration of functional elements
Such as hinges, springs or threads.
Geometries can be designed with no limits
No expensive tools are required
Adaptation of components to customer specifications, which is particularly beneficial for short product life cycles
Very short time to market
Small lot sizes can be produced efficiently
Why WMS is your service provider
Quick implementation of test setups for research purposes, as well as the implementation of customer orders
Our own production of highly complex gripping structures and extensive component holding fixtures
Expert consulting and production of polyamide (PA) prototypes
Workpiece dimensions: 200mm x 250 mm x 330 mm
Further processing using state-of-the-art 5-axis production machines
Dyeing of completed components in (currently) 5 defined colours + white
We will gladly explain the details of laser sintering in a one-to-one conversation. Herr Limberger is available as your competent point of contact.