Special and standard machine construction can be com­bined. We will prove it.
The base of of our machine is a standardized modular system. This is individually adapted to the respective customer requirements by our product designers. Modularly expandable – by washing, measuring, palletizing and a multitude of other possibilities – almost any task can be realized with our proven product range.
Your individuality. Our demand.
In the beginning was the word. Starting with the initial discussion our process specialists first develop the principle layout. This gives you, the customer, a preview of the final concept. It also provides the basis for project planning. For a clearly defined system design, right from the start.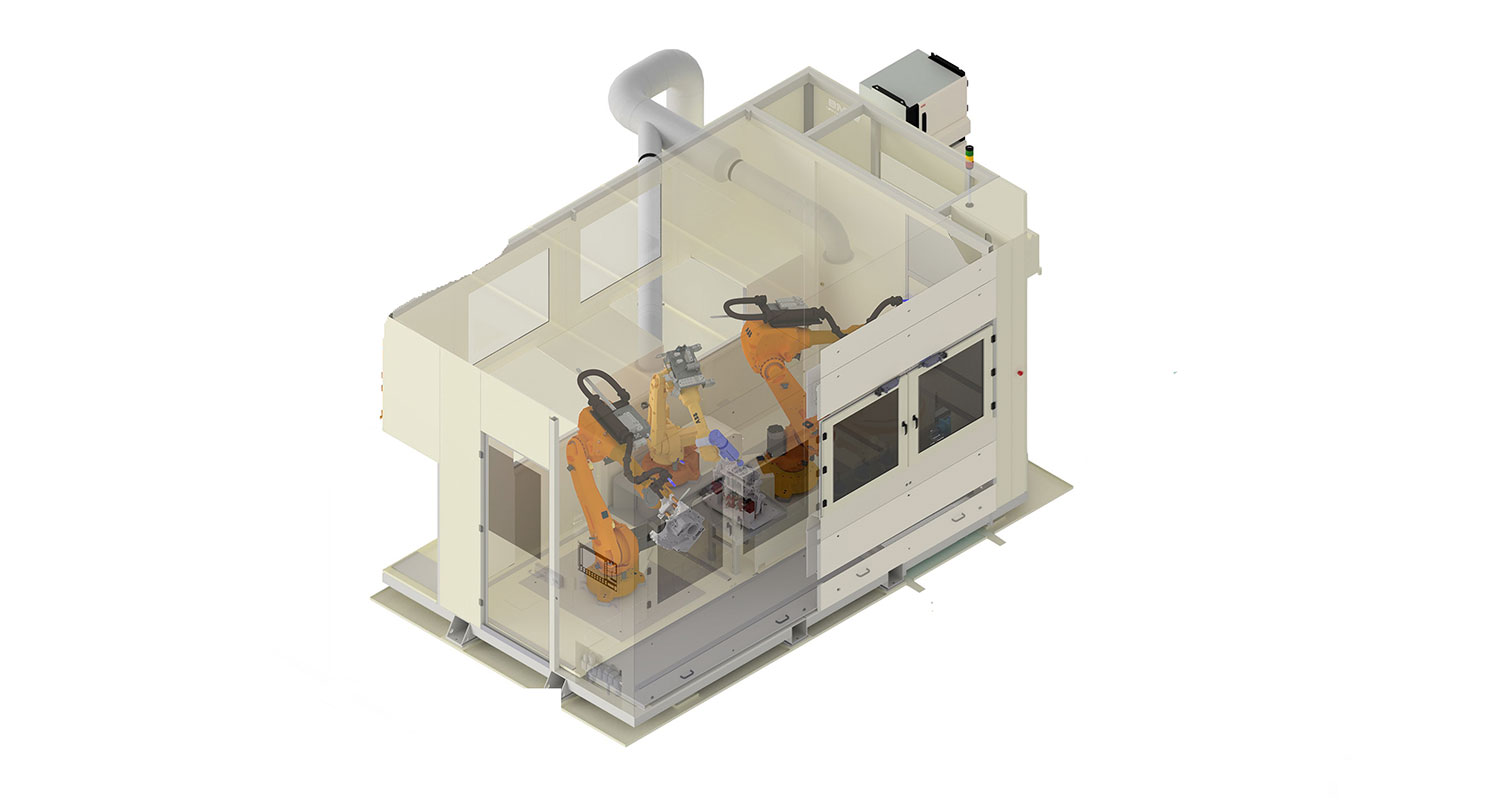 Within the framework. The basic construction.
The WMS deburring systems are based on a basic framework of welded steel square profiles, which absorbs all the forces and moments that arise and dissipates them into the ground.
Thanks to the compact design of our modular cells, we ensure a reduction in space requirements. In this way, we create more space for ideas and freedom for your visions.
In addition: Our machines are transportable by forklift. In addition to fast assembly, this also guarantees flexibility during conversion. So we can respond to your changes and grow with you!
Perfectly matched. Add-on parts and assemblies.
Based on this basic design, various sizes and application parameters enable us to optimally respond to your workpiece. Each machine is thus unique.
Our customers can choose from an extensive catalog of options for feeding and discharging the components. Whether pallet shuttle, rotary indexing table, throughfeed unit or direct connection to a machining center – we have already successfully implemented every conceivable component supply and removal system.
The right solution for everyone. Our standard machines.
We differentiate our standard machine types on the one hand according to the weight of the workpiece, and on the other hand according to the number of (collaborating) robots. This results in the most diverse combination possibilities and guarantees the right one for your requirements!
---
According to part weight:
---
By robot count:
---
Machining within the cell can be performed in two ways: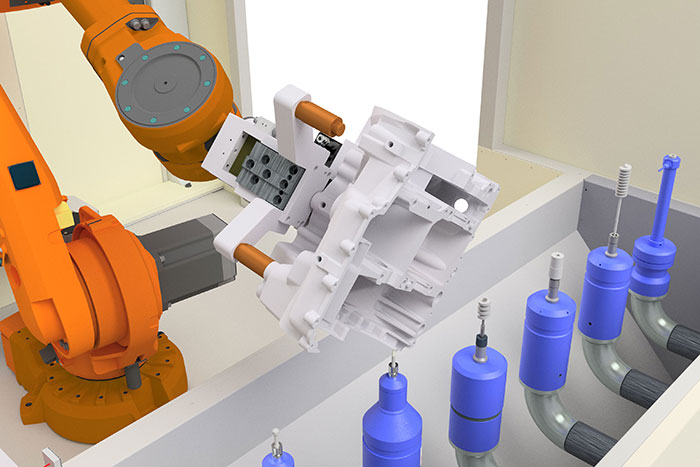 Workpiece-guided
In the case of workpiece-guided deburring, a robot moves the component to the different machining tools. This process is well suited for components with small to medium weights and dimensions.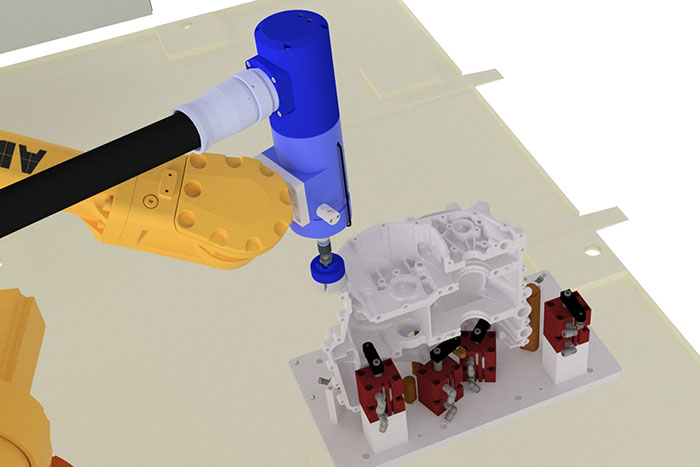 Tool-guided
On the other hand, tool-guided deburring is often used for large workpiece weights or dimensions. The workpiece is fixed in a defined position and the robot guides the tools to the contours that are to be deburred.
Everything at a glance. The advantages of the WMS deburring cell.
Forklift transportable on a standard truck trailer
Key turn solution
High vertical range of manufacture
Prototypes and gripper fingers made of PA can be 3D printed in-house. See (link 3D printing)
Reliable spare parts and maintenance management
Remote maintenance option for fast troubleshooting
Over 25 years of experience in the industry
As an integrator of various robot systems, we can fully respond to customer requirements