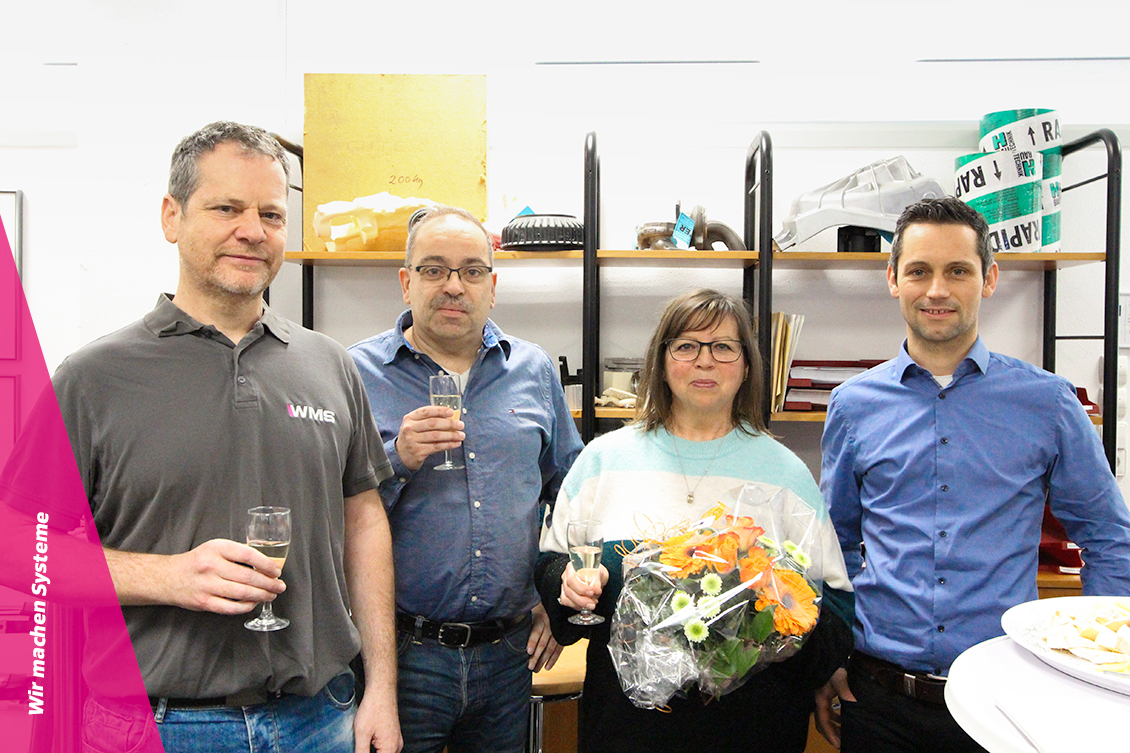 Waltraud Vossen and Martin Limberger celebrated their 20th anniversary at WMS-engineering GmbH last Tuesday, February 4th, 2020, when the company, which now has 60 employees, celebrated its 25th anniversary last year. Waltraud Vossen and Martin Limberger have accompanied the company almost from the beginning. They have not only witnessed the expansion of the company, but have also had a lasting influence on its history and development, both personally and professionally.
Martin Limberger has held various positions such as design engineer or project manager over the period of employment. Today, with his extensive experience, he is responsible for process planning and it is impossible to imagine the sales team without him. Waltraud Vossen, payroll and financial accountant, is at the same time responsible for the commercial trainees and a reliable contact person for personnel issues of all kinds.
The two employees were honoured at a surprise standing reception, where managing director Mr. von Schneyder presented the anniversary presents in the course of a thank you speech. The celebration was followed by a champagne breakfast with the whole company.