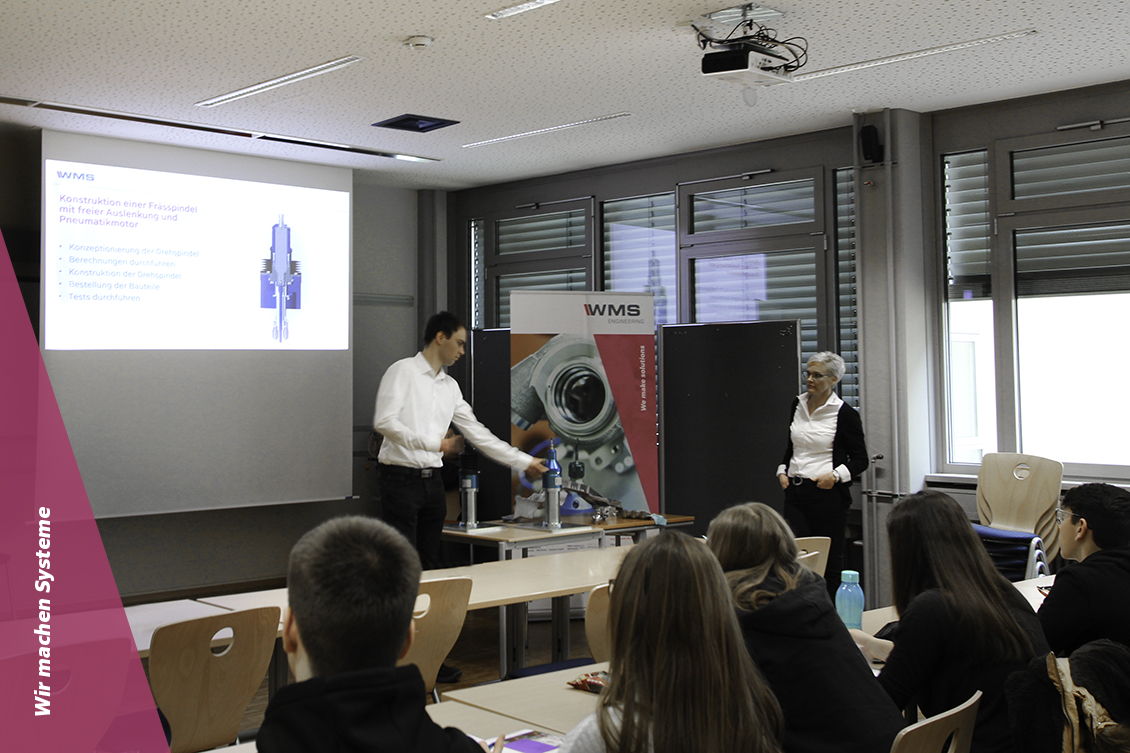 Last Monday, January 27, the company WMS visited the technical school in Waldshut to present itself.
During this event, a selected team from WMS gave a presentation for the three final classes.
Managing director Mr. von Schneyder first introduced the students to the company WMS and presented its history and career.
Afterwards the audience got valuable application tips off the textbook from our human resources manager Mrs Fend-Stehling.
Maximilian Winterhoff, engineer and project manager, took over the third part of the lecture. He himself had sat in the audience four years earlier and listened attentively to the words of Mr von Schneyder. Now he reported on his experiences during his dual studies in mechanical engineering.
The students listened intently to the presenters and asked interested questions afterwards.
We thank you very much and hope to welcome some of you again in our company – as trainees or employees.